Give us a call for more information
888-655-7263
Or request a quote below
Josh McVicar
Josh McVicar is a master hypnotist, and both an up-close and stage magician. Don't expect a tired, old folk's variety show though… McVicar is a comedy showman with contemporary magic skills and fresh hypnosis skits. Few entertainers in the "comedy" genre offer a show that's fun and hilarious, yet non-offensive and respectful, but Josh can. He encourages audience participation and interaction in all of his shows, and years of experience with all types of audiences has prepared him for just about anything.
If you think you've seen it all, just wait until you witness the legendary light-hearted lunacy of John P Hopkins! He's a hilarious, off-the-wall entertainer who will take you on a whirl-wind journey filled with goofy gags, wacky stunts, way-out magic and crazy ventriloquism that will have you on the edge of your seat! This guy is CRAZY! A long time favorite with top corporations, his performance includes lots of audience participation, and thrilling "dangerous" effects, like snapping a straw from a volunteer's mouth with a bullwhip, sticking a knife in his arm, even turning his head completely around! John is also renowned for his ability as a "Close-up" performer, working miracles under your very nose! It's like getting a second show for free!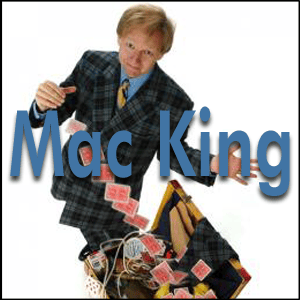 Mac King
Mac King is a well known comedy-magician who has been featured on many television specials. He has his own family friendly show at Harah's Las Vegas.  He is available for select dates
Stuart & Lori
Stuart & Lori have performed more than 1,000 college shows for us! Stuart spends his time as a talented trade show magician. He is available for performances at colleges, conventions, corporate parties, & casinos!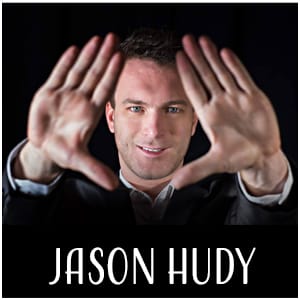 Jason Hudy
Jason Hudy provides impossible magic and first-class, unique entertainment in a one-of-a-kind magical production! Jason is a seasoned professional that has worked with many top corporate clients, as well as colleges and universities.  And he has performed on the Late Late Show on CBS.  Depending on the venue and the type of performance, he can adapt his programs to fit whatever the needs may be. Whether he is reading someone's mind, performing illusions, or making an audience member the star of the show, Jason will make your event one to remember.
The Magic Stu
Magic Stu is high energy, hilarious, & truly is a one of a kind act! Having played for more than a 1,000 colleges, The Magic Stu now performs at corporate events, casinos, performing art centers, universities, conventions, and trade shows.
Magician & Mentalist, "Matt The Knife" isn't your usual entertainer. He's an outrageous mentalist, magician and speaker that's known for his trademark brand of wit that blends intense charisma with wickedly humorous improvisation and unique performance art. Matt The Knife is the 3X "Novelty Entertainer of the Year". He's shattered more Guinness World Records™ than any other magician (a jaw-dropping total of 12!). Matt has thrilled audiences in over 21 countries across 4 continents, & has performed on over 100 college campuses. He has been featured by dozens of national media outlets including: NBC, Discovery Channel, Wall Street Journal, National Geographic, NY Times, ESPN Magazine, History Channel, CNN, Ripley's Believe It or Not!, & The BBC.

To see some of what Matt The Knife can do, click here! 
We would love to make your event one that will be remembered for years to come!