Give us a call for more information
888-655-7263
Or request a quote below
Everyone loves Make & Take items and we have a wide variety to choose from! Click the pictures below to learn more about some of our most popular Make & Take items. If you are looking for other ideas, or have an idea of something you want that you don't see below- give us a call  ! 888-655-7263
Also, check this out for even more options!
Clearly You Laser Crystal Imaging will amaze all with new, high-tech imaging. See your 3D image laser etched in sparkling clear crystal. A one-of-a-kind treasure you need to have! We take Custom Orders on our website too! 

Click here for more information and pictures.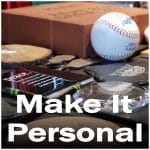 Offers custom laser imaging in addition to the subsurface laser imaging we've done for years with Clearly You Crystals.  We come to your location and laser in real time for a fun and inclusive "take-away" style event.  You'll be able to choose from a wide variety of materials for your design including wood, cork, slate, leather, aluminum, plastic, and more! 
Wax Hands
We use a special blend of low temperatures and super-flexible waxes that allows you to dip your hand in wax, then easily remove the mold thus transforming it into a Wax Hand.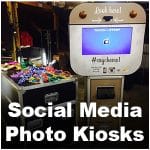 Social Media Photo Kiosks
Your guests can print their photos or share them instantly to Instagram, Facebook, Twitter, or their email! This is something everyone will love to share. Each event has a custom frame! 

Click here for more info and pictures
Movie Makers
Star in your own music video and take the move home to share with your family and friends!

Click here for more information and pictures.
We would love to make your event one that will be remembered for years to come!